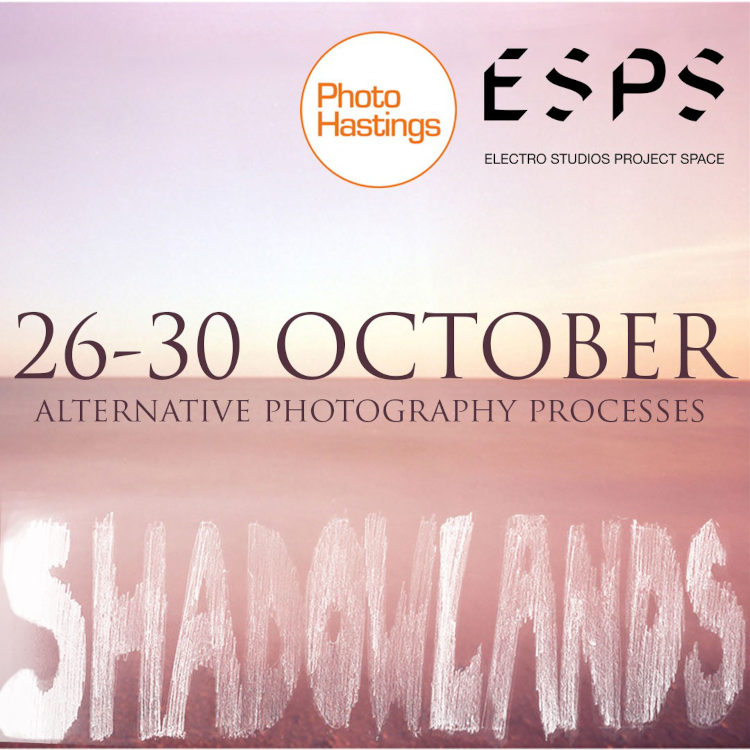 Main Gallery: Shadowlands
An exhibition of work by : Alison Bettles | Louise Whitham | Jude Montague | Ian Land | Rachael Williams | Estelle Vincent
Recording light with diverse materials, transforming objects, moments, faces, land and ocean scapes into visual memories. This is a project exhibition about an alternative materiality incorporating mistake, analogue distortion, dirt dust and chemical imbalance.
Processes include portrait cyanotypes, pinholes, cyanotype wallpaper, projection (analogue & digital), photograms, adapted polaroid's, shadow-grams, work-in progress, visual poetry and alternative chemicals especially those featuring organic materials.
@alisonbettles | @louisewhithamphotography | @judemontague | @ian_m_land | @rachelwilliamsart | @estellevincentphotography
Information: https://www.photohastings.org/shadowlands-alternative-photography-processes/
Landing Gallery : Intimate Immensity
An exhibition of work by Tim E White – An opportunity to see work from the artist's recent retrospective show and book of the same name. The show Includes previously unseen work and images from new projects/series
'My aim is to explore the tangibility of light, space and even time within the photograph'
I want to confront the viewer with an image of profound dimension whilst simultaneously drawing attention to the flat photographic surface. A strategy that perhaps examines the act of image making itself and the somewhat paradoxical relationship between real and pictorial space. This flattening of the pictorial space, places us in what Gaston Bachelard termed 'intimate immensity' where the space of the personal and the universal blend. The images are prevented from drifting into pure abstraction by the traces of waves, clouds, and land that emerge like brushstrokes on the picture plane. Perhaps questioning where does the precision of photography end and the creativity of painting begin?
@timewhitephoto
Information: https://www.photohastings.org/intimate-immensity/