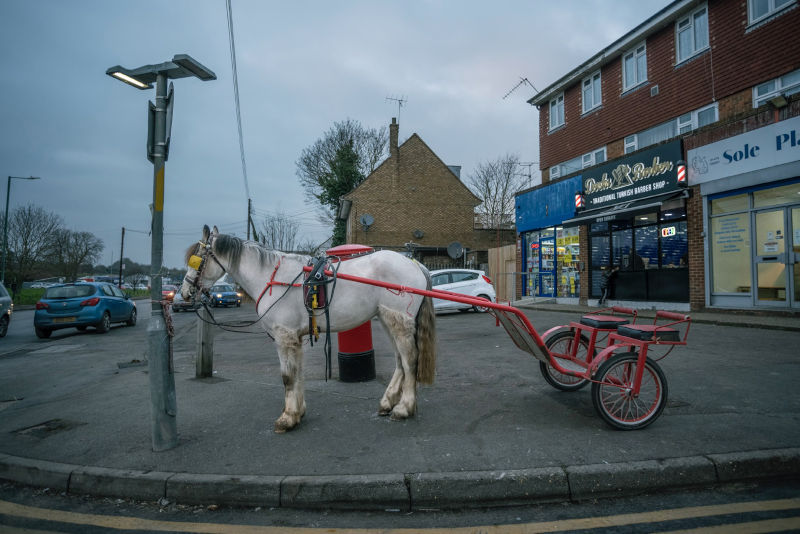 Béla Váradi & Jules Earl
2 – 18 April
A Town Explores A Book 2022 celebrates 50 years since Rumer Godden's young adult novel The Diddakoi told the story of a half-gypsy girl's struggle to maintain her travelling culture following the death of her wagon dwelling guardian.

Hungarian Roma photographer Béla Váradi and New Traveller Jules Earl investigate how their own wider communities continue to preserve identity, culture and community.
Exhibition Times:
2 – 18 April. Opens on Saturday 2nd April, 12pm
then Thursday to Sunday each week and also Bank Holiday Monday 18th April, 12-5pm

A free gallery event will be held on Friday 8th April 5-9pm in solidarity with International Romani Day. This will include a live music show, a discussion and the private view for the exhibition. All welcome.