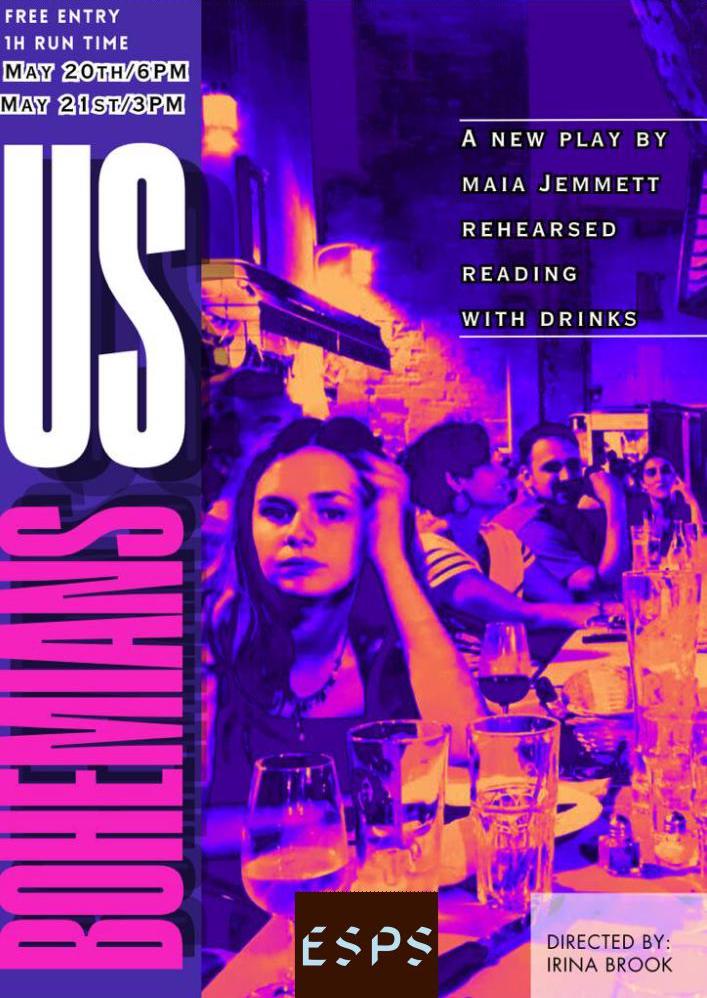 A new play by Maia Jemmett
20 May, 6pm and 21 May, 3pm
We are very pleased to welcome back International theatre and opera director Irina Brook, whose « House of Us » installation was one of the highlights of last year's programme. This time, she is working with her 20 year old daughter, actress, poet and writer, Maia Jemmett on « Us Bohemians », a moving and sometimes shocking monologue. Maia will perform her own text, taken from her intimate teenage diaries, written during her theatrical, rebellious, adolescent years spent in the South of France.
A rehearsed reading, with drinks!
2 performances only: Saturday 20th at 6pm and Sunday 21st at 3pm.
Run time 1hr
Entrance is free. Please come on time, if you would like to share a drink, as the doors will close promptly for the start of the show at 6.30 pm and 3.30pm.